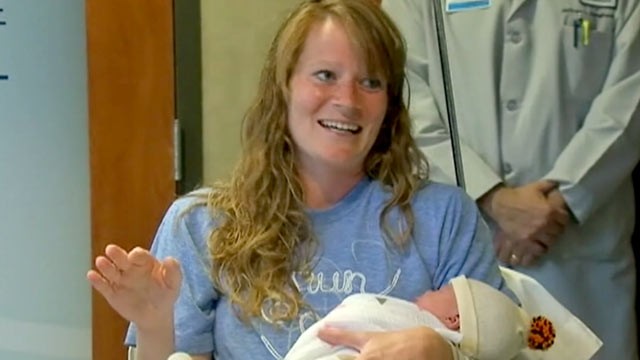 When craziness = wtf were you thinking = that's ridiculously awesome that you accomplished this = but holy shit wtf were you thinking?!
CHICAGO — Amber Miller felt contractions just minutes after crossing the finish line at the Chicago Marathon. A few hours later, the suburban Chicago woman — who slogged her way through 26.2 miles while nearly 39 weeks pregnant — delivered June, a healthy baby girl.
Miller has now completed eight marathons — three of them while pregnant. She ran one when she was 17 weeks pregnant with June, and another when she was pregnant with June's older brother Caleb.
[sources: ESPN, ABC]
[credit: Ed]
The public has spoken: 75% Crazy!
Bitches be crazy! (18) | You're trippin' (6)